CUT Report Writing time by 50%!

Teachers:
Are you dreading all those end of year reports?
Like some help?

Nstore: £49.95
(National Curriculum)
Inc. Year 2000 N.C. + Literacy + Numeracy Frameworks + a SITE LICENCE!
SENstore: £39.95
(Special Ed. Needs)
Inc. lots of features to help you get to grips with the Code of Practice + a SITE LICENCE!

3D WORLDS ON LINE!
As Christmas is not that far away why not visit Santa and his elves in their workshop?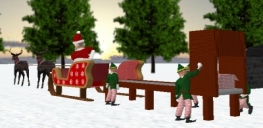 This is one of our fun interactive 3d worlds and games. This one uses the free Induality plugin (which should download automatically) - and we are developing lots of new ones using Unity 3D.
NEW - SENSTORE LIVE!
We're developing a new On Line version of SENstore that you can access with just about any desktop computer, laptop, tablet or smartphone.

If you'd like to become one of our select group of testers and get free access to the beta version please see here for details!


READING & SPELLING GAMES

"great program!! .. graphics are incredible..
www.tukids.com


FREE DOWNLOADS

Download free demonstration versions of all our programs.


FREE HELP ON LINE

Get free help with all our programs on line.


DISCUSSION FORUMS

Need help? Something to ask, say or find out? Log on now - it's easy and free!